上海金畔生物代理MiTeGen品牌蛋白结晶试剂耗材工具等,我们将竭诚为您服务,欢迎访问MiTeGen官网或者咨询我们获取更多相关MiTeGen品牌产品信息。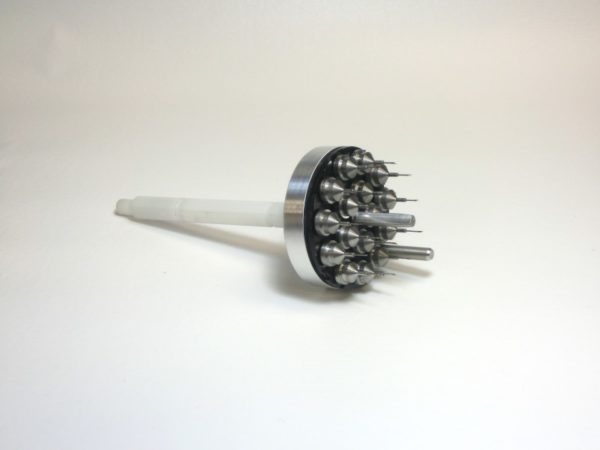 Uniwand
Save time for more research
Maximize loop lifespan
Get your loops organized
Cleaning and storing crystal mounts should be quick and easy. Use the Uniwand™ to transfer your loops and bases from a puck to a cleaning solution then to the Unitray™ for storage in one simple process.
in collaboration with 
These tools were developed in collaboration with Frank von Delft at Diamond Light Source, where they form a critical component of the fragment screening facility at beamline I04-1.
SKU: ML-CE-UWAND-001Categories: Universal Pucks (Uni-Pucks), Uniwand & Unitray System
Product Information
Save time for more research.
Maximize loop lifespan.
Get your loops organized.
Watch the Unitray™ system in use!
Cleaning and organizing your MicroMounts™ and MicroLoops™ with the Unitray™ system is quick and easy. With the Uniwand™, you can work with up to sixteen loops and bases at once. And the Unitray™ neatly stores up to 176 loops and bases (11 pucks!).