上海金畔生物代理MiTeGen品牌蛋白结晶试剂耗材工具等,我们将竭诚为您服务,欢迎访问MiTeGen官网或者咨询我们获取更多相关MiTeGen品牌产品信息。
HC35 High Capacity Liquid Nitrogen Refrigerator 35 Liter
The HC35 Liquid Nitrogen Freezer is designed for storing quantities of a variety of materials at cryogenic temperatures. Provides temperatures of -196ºC at the liquid surface and -190ºC at the canister top.
Learn More About The HC35 Below
SKU: TW-HC35Categories: Cryocrystallography, IC Biomedical HC Series High Capacity Refrigerators, Lab Equipment & Instruments
Product Information
HC35 Specifications
HC35 Features
HC35 Accessories
Static Holding Days: 130
Working Time Days: 81
Evaporation Rate: 0.27 liters per days
Liquid Nitrogen Capacity: 35 liters
Weight Empty: 39.0 lbs. / 17.7 kg
Weight Full: 101.3 lbs. / 46.0 kg
Neck Diameter: 4.7″ / 119mm
Overall Height: 26.8″ / 681mm
Overall Diameter: 18.8″ / 478mm
No. of Canisters: 10 included
Canister Dimensions: 2.64″ x 11″ / 67 x 279mm
Canister Material: Thin gauge stainless steel
No. of 1.2ml & 2.0ml Vials (5/cane): 850
No. of 1.2ml & 2.0ml Vials (6/cane): 1,020
No. of 1/2 cc Straws (10/cane): 2,800
No. of 1/2 cc Straws – Bulk (1 level): N/A
No. of 1/2 cc Straws – Bulk (2 levels): 9,800
ICBiomedical has purchased the Worthington Industries line of cryogenic equipment.
ICBiomedical SKU: 367145
MiTeGen SKU: TW-HC35
Worthington Industries SKU: 367145
Taylor Wharton SKU: 35HCB-11M
HC35 Necktube Core
Replacement necktube core HC35.
Roller Base For XT34 HC34 HC35 VHC35 HC38 WD38 VHC38 LD35 LD50 LS750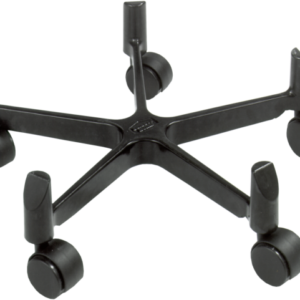 Roller base for the XT34, HC34, HC35, VHC35, HC38, WD38, VHC38, LD35, LD50, and LS750 dewars and cryogenic…
HC35 Cryo-Sentry Level Alarm
To protect valuable biological samples this alarm will sound promptly to alert you when more liquid nitrogen…